About Us
Gillray's Steakhouse & Bar is situated on the banks of the River Thames with views of the London Eye, Houses of Parliament & Big Ben. This London restaurant features locally sourced and seasonal produce at its best. We source the majority of our products from within 150 miles of the restaurant using Kent and Essex based farms. Read more about the origin and quality of our meat.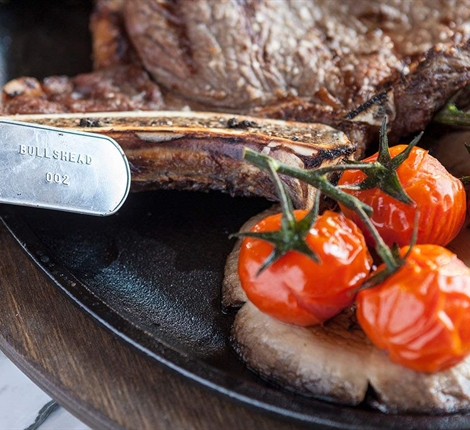 Location:
Westminster Bridge Road, London SE1 7PB
Monday - Friday 6:30AM - 11:00PM
Saturday - Sunday 7AM - 11:00PM

Bar Opening Hours: Monday - Sunday 11AM - 11PM

Breakfast Hours: Monday - Friday 6:30AM - 11AM
Breakfast Hours: Saturday - Sunday 7AM - 11AM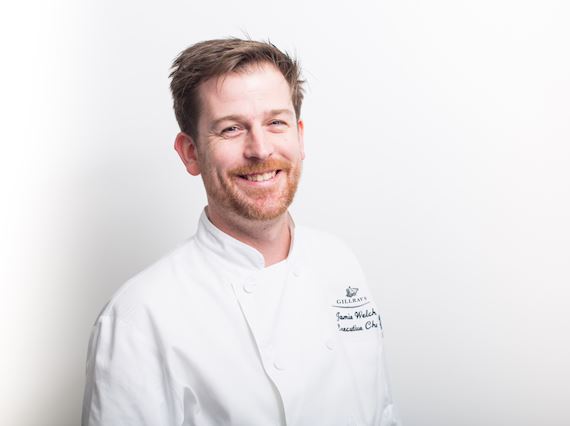 Executive Chef - Jamie Welch
Jamie Welch has been working in the industry for 21 years. He joined Marriott in 2003 as a Demi Chef de Partie at Meon Valley.

In 2011, he became Sous Chef at Grosvenor Square subsequently becoming Executive Chef. Jamie was instrumental in building the food and beverage team at Marriott Hotel Sisli Turkey as well as pivotal to the success of Marriott Grosvenor Square's meeting space and catering concept Meetings Imagined, which later rolled out globally.

He was awarded 'Marriott Europe Chef of the Year in 2015' followed by the hugely prestigious 'Marriott Global Chef (ACE Award)' in 2016.

Jamie joined Gillray's Steakhouse in 2016 as Executive Chef where, among the six F&B outlets within the hotel that Jamie is responsible for, the signature restaurant Gillray's Steakhouse & Bar has given way to Jamie's creative talents making the restaurant a very popular choice.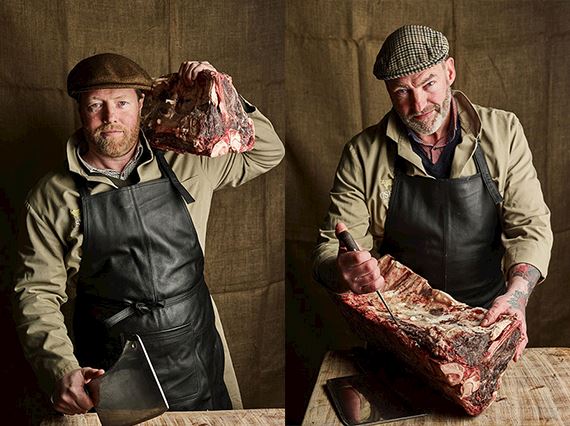 O'Shea's - The Origin Of Our Meat
Known for bespoke butchering and ageing, we are proud to work with 8th generation Butchers Darragh and Michael O'Shea. Our trustful butchers select the wonderful free range and organic beef from both South West Ireland and their own farm in Perthshire, Scotland.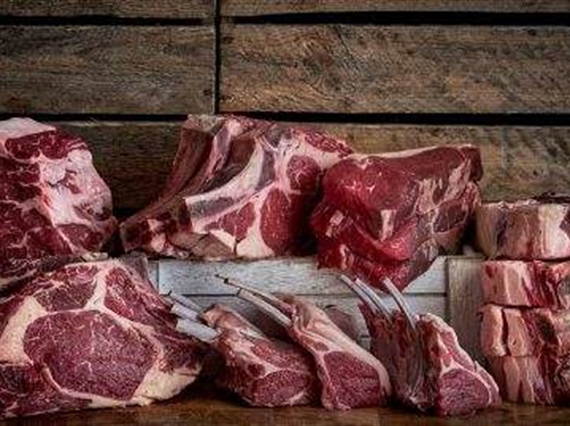 Our Prime Cuts
As owner of O'Shea's Butchers, Darragh O'Shea describes,
"Our British Beef is specially selected on a number of different criteria. O'Shea's Butchers set out mainly for confirmation, specification, maturation, and flavour. Then to be professionally butchered to the top standard every time. Its breed Aberdeen Angus, is fed mainly on a grass based diet and barely finished only for 2 months. It is this attention to detail that gives our beef its awesome flavour that isn't found in other beef. Completely natural." Here at Gillrays, our prime cuts served are: Fillet Steak, Prime Rib, T-Bone, Sirloin, Bulls Head, Tomahawk and Rump.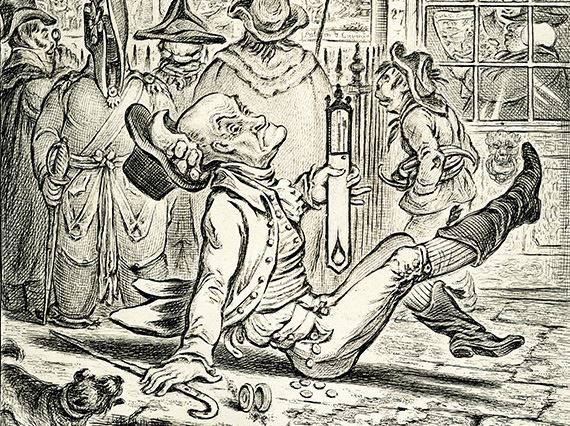 Gillray - The Origin Of Our Name
James Gillray was a famed caricaturist of the late eighteenth century. Gillray has been called the father of the political cartoon, with his satirical works calling the King and Government into account. The restaurant and bar reflect the political history of the County Hall's past, and the intelligence, style and humor of the English personality. Enjoy a delicious steak whilst perusing some of Gillray's prints adorning the walls.