Gillray's Bar
Join us in Gillray's Bar with some of the most iconic views across the River Thames. With over 100 different gins to sample you will be spoilt for choice! Our bar team have created a bespoke list of classic and contemporary cocktails to enjoy. There are a wide variety of wines, local beers and spirits for you to sample whilst you marvel at the views. A list of snacks is also available to complete your culinary experience.
Opening Hours: 9am - midnight, daily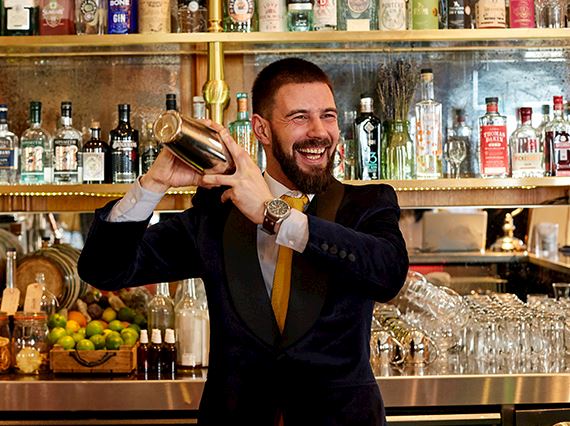 Meet Head Barman Rui
Since November 2017, Rui heads up Gillray's Bar, bringing a new soul to this place overlooking Houses of Parliament and the River Thames. After studying civil engineering, Rui discovered his passion for cocktails and switched career - we are glad he did! Rui loves to try out new creations and seeing his guests happy, enjoying a good drink, a good talk, relaxing and enjoying life. Having travelled to over 20 countries in the past 2 years only, Rui brings in a lot of international inspiration to Gillrays, and we can't wait for his next signature cocktail to be created.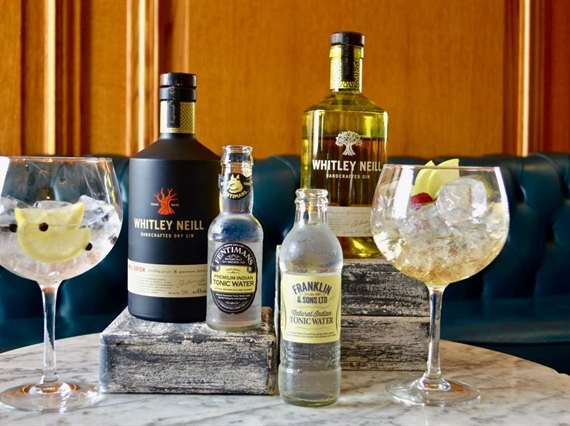 Gin Of The Month
Every month, Gillray's bar is proud to introduce you another gin. With a selection of over 100 different gins, we highlight one particular favorite to make you get into the world of gins. From the local produce in a London distillery, to the glaciers of Iceland, every gin has its own story to tell. Discover them all here.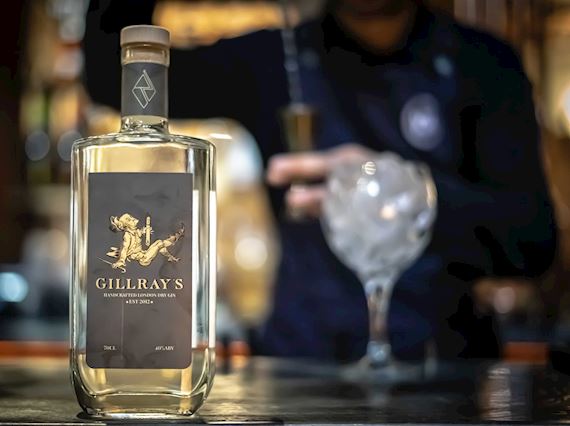 About Gillray's Gin
Discover Gillray's Gin, an exclusive bespoke gin created in collaboration with Rebel Distillers.

Distilled in central London, it is a classic London dry gin in style which is available on the Gillray's restaurant and bar menus as well as in the hotel room minibars. Pairing especially well with steak due to its warming liquorice root top note, it is a versatile, juniper-led gin with hints of citrus.

Pairing especially well with steak due to its warming liquorice root top note, Gillray's is a versatile, well-balanced juniper-led gin with hints of citrus.